Money-Making Systems:
For People Who Work With People
Need Organization, Control, and Profitability in your Office and Organization – Do You Want The Secret To Creating Wealth?
"Brilliant! It should be required reading for anyone who runs a business."
S. Davis, Franchise Consultant
By D.C. Cordova with Carol Dysart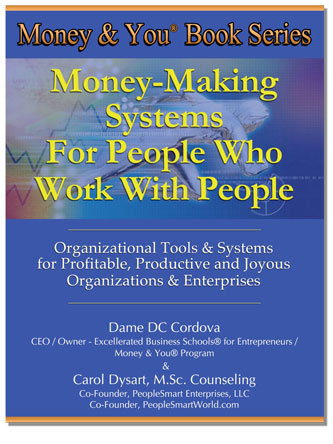 "Work on Your Business – Not in it!" Michael Gerber
Tools to bring you more peace of mind, prosperity, efficiency, and control.
This is the complete system for business owners, entrepreneurs, managers, free agents, business students, office managers, and professionals.
This is a guide to help you improve your productivity and performance, reduce your team member turnover, and leverage all the human resources in your organization and network. Once you apply this system, you will get more done in less time, enjoy greater peace of mind, have more time, and make more money!
---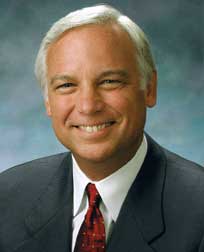 "I encourage anyone to take this program, for it will not only show you how to do a minor vector in your life – it will re-vector your entire life and you will be grateful for it."
— Jack Canfield, Teacher, self-esteem consultant, and co-author of the best selling series of "Chicken Soup for the Soul" books with over 500 million copies in print worldwide, and author of many other popular books including "The Success Principles".
---
WHAT are Money-Making Systems?
It is THE "Entrepreneur's Desk Reference" which offers fundamental and advanced principles for building a successful business, organization, profession, or practice. The principles shared in this book have been distilled by D.C. Cordova through the hands-on experience of running a global entrepreneurial education business since 1979; and learned in the Court and Legal Systems in her profession as a Court Reporter, Interpreter, and Assistant Legal Secretary.
These are some of the best-kept secrets from some of the world's most organized and successful people. Utilizing these Best Practices will ensure you have the systems and skills to achieve wealth and success.WHO is Money-Making Systems for?
All change-seeking professionals and entrepreneurs: including lawyers, doctors, chiropractors, accountants, and students preparing for a professional or entrepreneurial career. Anyone who wants a successful business and wants to understand "success habits" will find the Money-Making Systems invaluable for their current or future business.
WHY read Money-Making Systems?
To learn about the systems behind successful businesses. This 'manual' responds to the need in every country in the world for practical business education that is simple to use and makes sense. It teaches you how to create your win/win environment. It teaches you how to build a business around your own personal areas of interest and learn what is in place behind the scenes of many successful businesses.
HOW can the systems be applied?
The program has sample charts, worksheets, and forms for you to print out and use. Each principle guides you through step-by-step instructions on how to implement the methods in your business that facilitate profit and position your business for success. You have the power to implement these successful principles – start today.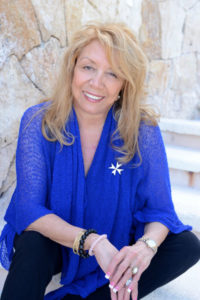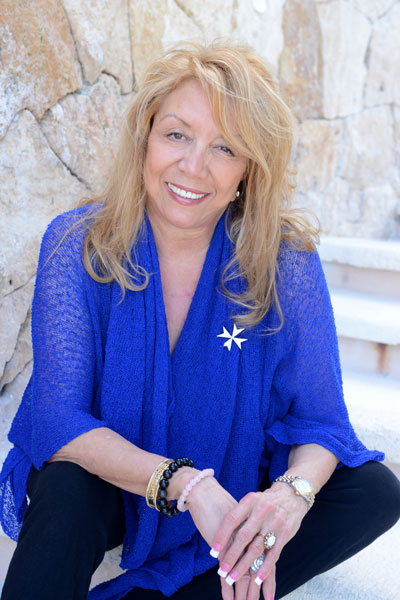 Are you ready to learn the powerful tools for the secrets of wealth? In my Money-Making Secrets program, I pull back the layers of success, wealth and business building breakthroughs so you too can put yourself on a path to a better life…and be transformed with a new understanding of exactly what it takes to succeed, as well as a new personal road map for creating and living with wealth.
Imagine being permanently re-wired to think like a multi-millionaire!
With over 95,000 Graduates from almost every corner of the planet, you're about to discover the program that has quite possibly created MORE MULTI-MILLIONAIRES than ANY other single event in existence today…
Are you ready to redefine your success?
Learn the same exact strategies that have helped industry leaders, influential experts, and extraordinary people from all over the world to create the life they deserve.
• LEARN HOW to instantly attract more money into your life.
• DISCOVER the secrets of building success and wealth.
• BREAK FREE of your self-imposed blocks And FINALLY live the life you've dreamed of living.

The Money-Making Systems Guide You Get a
Mini-Excellerated Business School® for Entrepreneurs!
Discover the Most Powerful Wealth Secret Used by Over 100,000 Successful Entrepreneurs from 65 Different Countries Worldwide… Learn the same exact strategies that have helped industry leaders, influential experts and extraordinary people from all over the world to create the life they deserve.
People such as Robert & Kim Kiyosaki of Rich Dad/Poor Dad Series; T. Harv Eker, best-selling author; Morry Fraid of Spotlight Stores, one of Australia's leading billionaires; Dominique Lyone, Mega-Entrepreneur… plus many others are graduates of the Excellerated Business School® For Entrepreneurs.
The Money-Making System Includes: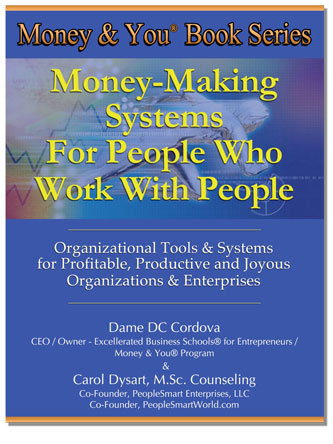 The Comprehensive Money-Making Systems Manual – a 207 page guide to organizing you, your people and your business so it is operating at peak potential. Once you apply this system, you will get more done in less time, enjoy greater peace of mind, have more time, and make more money!

A Money-Making Systems Tele-class where DC Cordova will go into details about the most important areas in building/creating an organization and business so that it has a proper foundation for a systems-based organization that will become an automatic money-making "machine". Systems are key to the success of any business/organization. MMS will offer Tools to put Systems in place.

A 4-part recorded series with Experts/Masters that will support you as to what to do once your business reaches the expected success after applying the tools and systems taught in Money-Making Systems. What you need to do with your organization — what to have in place to have the Business Success Model active and ready to sell or to have "automatic Money-Making Systems".
A Comprehensive Manual of Systems to Empower
& Support Income-Generating Activities, Teamwork
& Productivity in any Organization or Office
Regularly Priced at US$197.
Get the Money-Making System
and the bonuses for only US$77!

"I was fortunate to be personally trained by D.C. Cordova in the art of getting teams of volunteers to work together and get fast powerful results with low effort in short time periods. Since employees are easier to organize and work with than volunteers, and because world competition is forcing all businesses to become better at quickly serving customers well, D.C.'s experienced, honed, practical methods may well improve your business or organization (and its cash flow)."
Rolf Parta, Investor
"I learned a new method for cleaning my desk, reinforced skills in time management, and got me interested in personality types and learning procedures – all important steps to power. Very intense and worth-while. The attention to detail, through organization, exercises, and commitment made for a good learning experience."
G. O'Flynn, Accountant
"My desk looks like it belongs to someone else since I applied the technology in this book. The flow of information, in and out, and what needs to be handled now, is so clear that the familiar clutter of my desktop has gone. My secretary loves working with the new organized me."
A.W. Wayland, Director

Regularly Priced at US$197
Get the Money-Making System
and the bonuses for only US$77!

What others have said about the Money-Making System Guide:
"If you would rather run your business than have it run you, this book and the work of D.C. is an absolute must. In business the details are important."
Brad Sugars, Chairman, The Action Group of Companies
"I just put into place the Personal Productivity System from Money- Making Systems, and oh, my gosh! I have never been so organized in my life! If you haven't tried this system – it works! It is entirely effortless! It is awesome! Thanks so much for creating it, DC; and to Carol for recommending it to me!"
LaVera Gaston – Life Agent, Equidigm
"Wow! I had no idea all this power was available to me until I actually bought and read Money-Making Systems. Thank you both so much for creating such an easy-to-follow 'manual' that I can put to use immediately. Before I couldn't even find the top of my desk, now everything is ORGANIZED and I can find it all!"
P.M.Dekker, Webmaster, GENI.org
"This gem of a book is an extraordinary, concise and authoritative resource for anyone running an organization or business and looking for maximum results. Go out and get several copies for yourself and your key people."
Enrique J. Tauscher, PhD, Board Certified Psychiatrist
"Brilliant! It should be required reading for anyone who runs a business."
S. Davis, Franchise Consultant
"Thank you, DC and Carol! Your Money-Making Systems book is fantastic! I have had an amazing time just on the SWOT Analysis and the 'Perfect Desk – Personal Productivity' chapters. I think it is the best investment I have ever made because it's not just a book – it's an entire work program. The SWOT Blueprint Special Report alone is worth way more than what I paid for the whole book!"
Adaleen Griffiths, co-owner Cement Manufacture Plant
"The training and systems herein are invaluable to setting up and smoothly running a complete business system. This allowed a transformation of a 'just file it anywhere' practitioner to a more relaxed, happier, better organized and efficient chiropractor-businessman who, being free of 'paperwork struggle,' could focus more quality energy and time on his patients, family and himself."
Barry F. Decker, Chiropractor
"The major benefit of being highly organized is greater efficiency. Greater efficiency means it takes less effort and money to accomplish your tasks. This book will show you how to organize your business thereby reducing labor costs and increasing profits."
Dan Osborne, Managing Director, Currency Dynamics Pty Ltd.
"To make money in markets, you have to seek out the masters and have a system. This book is a 'systems Bible.'"
Nigel P. Brunel, Futures Trader
"D.C. has applied enlightenment to the business world in such a remarkable and empowering way, that I would recommend any program she offers to those willing to experience their prosperity grow."
Sondra Ray, Author, Founder of the Loving Relationships Training
"The material covered has clarified the factors which are contributing to the lack of financial success of the company I work for. I feel inspired to put what I have learned into practice in my next project."
M. Gray, Computer Consultant
"Excellent. I learned how to be more effective in my own ability to be aware of changes – coping with situations, and how much we all (and myself) can learn."
V. Harvey, Bookkeeper
"What I liked was the clarity on procedures to create more order in my business life."
D. Simmons, Investment Consultant
"I got skills in structuring my day/life and looking at system problems before judging or blaming people."
S. Graham, Manager – Administration
"Having been in the position of office management for most of my working life, I was able to recall many of the pitfalls I had encountered and had grown to accept as 'normal.' This book reminded me there is always room for improvement – and how to do it. Thanks DC & Carol."
J. Aston, Office Manager
"This was my first exposure to any business/organizational thinking. I see all the principles here can be applied to great proportion of life."
S. Campbell, Housewife
"I bought this book knowing that D.C. is a superb organizer. I wanted to learn and develop skills of organization, both on a personal and corporate level. She did not let me down."
Andrew Lawrence, Chiropractor
"I was so impressed by the simplicity and power of the systems that I immediately enrolled my partner for the next program and told her later."
Valerie Prestage, Business Owner
"I found this work invaluable in clarifying what is, and what is not, working well in my organization. It provided immediate and practical solutions for problem areas." Michael Barlett, Director "I learned ways to become more organized."
C. McPherson, Managing Director
"I was in full-time education to the age of 23 but have never received the information that this program gave me – it will make my business more fun."
John Flutter, Dentist
"An excellent program which covers the most important areas of a majority of business…"
Shirley Sydney, Office Manager
"Thank you, D.C., for opening the door, for the insights, and the time I will now have to enjoy them!"
Laurel Yesberg, Senior Marketing Consultant, Real Estate