Dame Doria (DC) Cordova's Candid Conversation With CEO, Entrepreneur & Philanthropist…
Jorge Yant – shares his journey from developing world-leading health care technology to focusing on the "technology of the human mind"…  
It is truly an entrepreneur's journey of purpose, culture, innovation and service.
Jorge is a living definition of R. Buckminster Fuller's premise:
"The things to do are the things that need doing, that you see the need to be done and that no one else seems to see the need to be done."
Dame Doria (DC) Cordova, the owner and CEO of the Excellerated Business School™ and the Money & You® Program has invited this leader in entrepreneurship and contribution to teach at the upcoming being held in Vietnam on July 18 – 25, 2020.
You're invited to listen in as humble, thoughtful entrepreneur and Business School Instructor Jorge Yant, shares about the growth of his business. And, how his success and commitment to things not initially accepted by the corporate world have lead the way… and still do.
…Things like caring for a team like family, to operating from and with integrity, to focusing on character and competence to build a culture of trust and freedom, to now philanthropy in meditation and mindfulness.
This is an entrepreneur who takes an approach of being of service, in every way and reaping the rewards inwardly and outwardly.
During this recording Jorge shares his personal journey from humble beginnings to corporate success and then recognizing a personal desire for something more and different, his move to Oregon, quitting the corporate ladder… Ultimately leading to finding a niche and creating Plexis in 1996.
Plexis was founded with the purpose of improving the health care delivery system, positively impacting lives AND meeting his personal goals for financial returns and freedom.  Through to now, having built that business into a market leader, run largely by his executive team, Jorge is absolutely fascinating to listen to here.
He shares so openly and egolessly – often rare in highly successful entrepreneurs in modern times – listening to Jorge is a real privilege.
Based in Southern Oregon, PLEXIS currently serves organizations in 44 states (doing business in all 50), 15 countries, and over 50 million people worldwide. PLEXIS provides mission-critical solutions that catalyze efficiencies and connect evolving business ecosystems to a wide range of payer organizations.
In fact, the business now handles 1,000,000 health care claims and transactions daily, all from the head office in Ashland, Oregon, USA.
Jorge is a serial and social entrepreneur. With a focus on giving back, Jorge reinvests his profits and wealth to work on projects that solve world problems on both a macro and micro scale.
As an example, right now, just one of his enterprises has invented a valve that makes a massive difference to environmental impacts. So much so, the US Airforce is about to begin using and testing the product.
In another venture, the amazing – Quepasana Foundation – Jorge is passionately growing and sharing his commitment to the "technology of the human mind".
Offering FREE 10- and 30-day meditation retreats in Oregon and Hawaii, Jorge's belief, from his own experience in life and business, is that to create greater results, the inward work within the self is as important as the business work. Being that he will be in Vietnam with us for our Business School, he is now researching for a venue to also offer his Quepasana Course for the first time, in that part of the world after our event. As it all evolves, we will share details with you…
While he agrees that good technology can solve world problems, Jorge believes human awareness and consciousness comes first. The development of world-leading tech follows. And the upshot?  Together, that flows into uniting the human race as one team.
Please do join us and listen here to this inspiring entrepreneur, leader and philanthropist.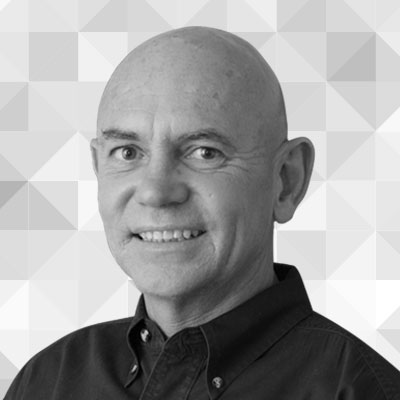 More about Jorge Yant:  
Mr. Jorge Yant founded PLEXIS Healthcare Systems Inc. in 1996 and also serves as its Chief Executive Officer and President.  Jorge Yant is self-made, highly acclaimed leading industry innovator and creative visionary.
His unique leadership has guided PLEXIS Healthcare Systems since its founding. That leadership style included onsite health care, massage professionals, chiropractors, healthy activity and food, space and Kombucha on tap long before all of that was an acceptable part of tech start-ups!
More importantly, though, his leadership has focused on creating a culture of purpose, care, integrity, family, character, competence and trust as well as freedom for team to do what they are here to do… Taking the business from a start-up in Jorge's garage to the market-leading player it is today, this culture had proved successful.
PLEXIS is a leading technology company that delivers trusted enterprise core administration and claims management solutions to healthcare payers and delivery systems around the globe. PLEXIS empowers the business of healthcare, igniting growth, innovation, and efficiencies across diverse business lines for payer organizations.
With years of experience in Computer Systems Technology, Jorge Yant's expertise in developing key partnerships and experience directing the design, development and deployment of information technology systems for the healthcare industry has resulted in PLEXIS continued growth in the U.S. and abroad.
Previous to Plexis he served as Vice-President of Medical Systems of Mariner; Chief Information Officer of Heller Ehrman White & McAuliffe Law Firm, San Francisco, CA; Technology Consultant of Price Waterhouse and Director of Administration of U.C. Berkeley Law School. As he describes, he went looking for more and wanted to exit the corporate world moving his family to Oregon to start a consulting business.
Then, finding a niche, he started Plexis in his garage, raised capital and has grown the business from 9 team members during that early start-up phase to now over 120 at any given time.
In addition, Jorge was appointed to the Oregon Health Policy Commission by Governor Ted Kulongoski in 2004 and has delivered speeches to a wide range of executive, business and health industry audiences. Mr. Yant holds a Masters of Science degree in Computer Science/Systems Management from the University of Southern California and BS in Business Administration from the University of New Mexico.
Jorge has agreed to join the Global Excellerated Business School for Entrepreneurs as a key Instructor in Vietnam on July 18 – 25, 2020.
Copyright 2019 © Global Excellerated Business School™ for Entrepreneurs | 90 Degress Global PTY Limited